Thank you for your service! 

FREE CyberSecurity Training for Veterans
Did you know that cybersecurity professionals report an average salary of $116,000—that's nearly three times the national income average.
Veterans are some of the best-positioned workers to transition into much needed CYBERSECURITY JOBS and there is free training available just for you!
Hire our Heroes and the Department of Homeland Security have teamed up to bring you FREE cybersecurity training and certification prep courses. These courses will build your skills and knowledge and prepare you to compete for the top cybersecurity jobs across the country.
The Federal Virtual Training Environment (FedVTE) is an online, on-demand training center with courses ranging from beginner to advanced levels. Veterans interested in getting into the cybersecurity field can take introductory cybersecurity courses, while elite cybersecurity professionals can take their skills to the next level with advanced course curriculum. FedVTE even offers prep courses for some of the most popular certifications in the industry.
Ready to get started? 
Click the "Troop ID" button below to initiate a verification step.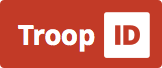 Verification by ID.me • What is ID.me?
 *** Once you are validated and accepted into the program, please allow up to 5 working days to receive your confirmation and login credentials directly from FedVTE to gain access.